An indigenous rice milling company with sales across Nigeria through a distribution network.
MAFA Rice Mill Limited was incorporated in 2018 as a private limited liability company and commenced business operations in October 2020. Our principal activity is the milling and distribution of premium long grain parboiled rice within Nigeria. We also distribute Rice bran (by-product) to corporate farmers as components of animal feed. The entity's factory is located in Kano, the "Center of Commerce" in Nigeria. We currently operate at 500MTPD installed capacity with a state-of-the-art automated rice processing plant. Our major raw material (Rice Paddy) is sourced from farmers, large corporate farms, and middlemen paddy vendors in Nigeria. The Company also participate in various Central Bank of Nigeria (CBN) Out-growers programs through the RIPAN platform.
To build the MAFA Brand into a leading producer of long grain, Parboiled rice with high nutritional value that meets the dietary needs of families, communities, and nations.
To become one of the leading manufacturers and suppliers of premium quality rice and other rice products in the world.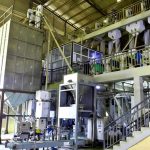 To contribute in the global fight against hunger by meeting the feeding needs of millions of families who use rice as staple food.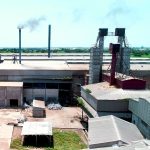 To develop a framework that reinforce our profesional capabilities as a team.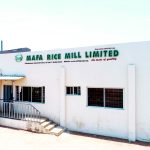 Our business model/ sustainability plan aims to compliment the efforts of the Federal Government in ensuring food security. By operating a vertically integrated, consumer driven business, MAFA Group intends to maximize long-term, sustainable financial returns while positively impacting on host communities.
Return of Inspiration and empowerment
Giving people hope and a sense of purpose.
Return of social and cultural capital
Bringing back jobs, business activity, education, and security.
Return of financial and economic capital
Realizing long-term sustainable profit.
Get Latest Update on our products and services.